As an Amazon Associate I earn from qualifying purchases.
Yes, kitchen sink drains are generally universal and can fit most standard sized sinks. Sink drains are an essential component of any kitchen and play a crucial role in maintaining proper hygiene and cleanliness.
When it comes to replacing or upgrading a kitchen sink drain, many homeowners wonder if they need to purchase a specific type or size. However, most kitchen sink drains are designed to fit standard sizes and can be considered universal.
In this article, we will dive deeper into the topic, exploring the aspects of kitchen sink drains, their sizes and types and how to select one that suits your needs.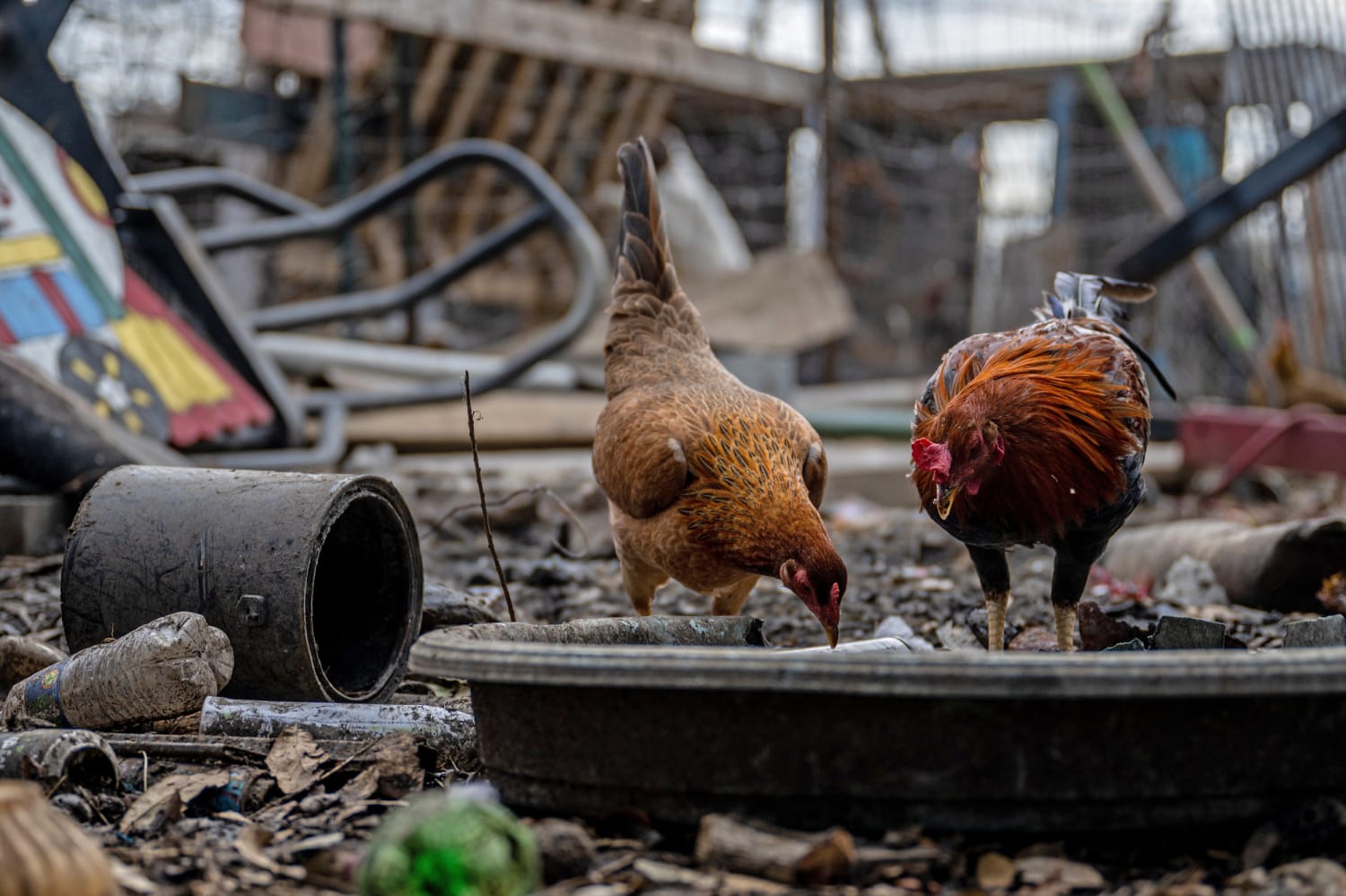 Credit: www.nbcnews.com
The Basics Of Kitchen Sink Drains
If you are planning to install a new kitchen sink, among the essential aspects you should understand is the sink drain system. Having a good understanding of the sink drainage setup will help you maintain the system and keep it in a good state.
Here are the basics of kitchen sink drains that you should consider before installing one.
Materials Used For Kitchen Sink Drains
Kitchen sink drains are constructed using different materials. Knowing the available materials will help you choose based on your budget and desired durability. Here are some of the materials used for kitchen sink drains:
Pvc: It is a plastic material that is affordable and readily available.
Stainless steel: Offers durability and longevity, but it's a bit costly.
Cast iron: It's an old-school material that is still commonly used for kitchen sink drains. It is one of the most durable materials due to its hardness and strength. However, it's not as common as other materials due to its weight and installation challenges.
Installation Process Of Kitchen Sink Drains
The process of installing kitchen sink drains is relatively straightforward. The installation process involves attaching the drain to the sink with the help of a large nut typically located beneath the sink's basin. After which, the p-trap or u-trap is connected to allow solid waste materials from the sink to drain while preventing sewer gases from getting into the house.
Here is a step-by-step process of installing a kitchen sink drain:
Step 1: Insert the drain into the sink's hole and tighten it into place using a large nut to hold it down.
Step 2: Set up the gasket and mounting hardware to ensure the drain stays in place.
Step 3: Place the p-trap or u-trap under the drain and tighten the nuts connecting it to the drain and the sink's tailpiece.
Step 4: Turn on the water and check for leaks.
Different Components Required For Kitchen Sink Drains
Various components are needed to install a fully operational kitchen sink drain. These components are essential for the drain system's efficient operation, and any missing or faulty part can cause the system to malfunction. Here are the necessary components for a kitchen sink drain:
Drain basket: It's the piece that prevents debris or food particles from going down the drain.
Tailpiece: It's a straight pipe that connects the drain basket to the main drain.
P-trap/u-trap: It's a curved section of the drain that creates a water-filled seal to prevent sewer gases from getting into the house via the drain.
Slip nut and washer: They are used to attach the p-trap/u-trap to other components.
With these basics in mind, you should have a better understanding of kitchen sink drain systems and be ready to install one that guarantees efficient and reliable performance. Remember to consider the materials used, the installation process, and the different components required before making any decision.
Types Of Kitchen Sink Drains
Are Kitchen Sink Drains Universal: Types Of Kitchen Sink Drains

The kitchen sink is an essential part of any home. It is where dishes are washed, hands are cleaned, and food is prepared. But, have you ever thought about the type of drain that your sink has? Do you know if it's universal or not?
In this blog post, we'll be discussing the different types of kitchen sink drains available, their pros and cons, and which one is the most practical and popular choice.
Overview Of Different Types Of Kitchen Sink Drains Available
Traditional strainer basket: This is the most common type of kitchen sink drain that has been in use for decades. It's made of stainless steel and features a strainer basket that sits inside the drain opening. The basket can be removed for cleaning and prevents food particles from entering the plumbing system.
Disposal strainer: This type of drain is similar to the traditional strainer basket but features a built-in garbage disposal. It grinds up and processes food waste, sending it down the drain and into the plumbing system.
Pop-up drain: This type of drain features a mechanism that can be closed and opened easily with a lever. It's perfect for sinks that don't have a lot of clearance underneath them.
Understanding The Pros And Cons Of Each Type
Traditional strainer basket: Pros – inexpensive, easy to install, and prevents food particles from entering the plumbing system. Cons – prone to clogging, can be difficult to clean.
Disposal strainer: Pros – eliminates the need for a separate garbage can, reduces the amount of waste going into landfills. Cons – expensive, can be noisy, requires professional installation.
Pop-up drain: Pros – easy to operate, stylish, perfect for modern kitchens. Cons – can be noisy, requires more maintenance than other types of drains.
Which Type Of Kitchen Sink Drain Is The Most Practical And Popular Choice
The traditional strainer basket is the most practical and popular choice for kitchen sink drains. It's easy to install, requires little maintenance, and prevents food particles from entering the plumbing system. It's also the most affordable option, making it an ideal choice for those on a budget.
Before purchasing a kitchen sink drain, it's important to consider your needs and the type of sink you have. Each type of drain has its pros and cons, so it's essential to weigh these up before making a purchase. By taking the time to consider all of your options, you can ensure that you make the right choice for your kitchen sink.
Factors To Consider When Choosing Kitchen Sink Drains
Are Kitchen Sink Drains Universal?
Kitchen sink drains come in different types, shapes, and sizes. Therefore, it is essential to consider several factors when selecting the right kitchen sink drain to ensure compatibility and functionality. Here are some essential factors to help you make an informed decision.
Compatibility With Different Types Of Sinks
When choosing a kitchen sink drain, it is essential to ensure that it is compatible with the specific type of sink you have. Some sinks come with pre-installed drain openings and require specific drain sizes. Here are common types of kitchen sink drains to consider for different sink types:
Standard strainer drain: These drains have a basket that acts as a strainer for debris, allowing water to drain freely. These are compatible with most kitchen sinks with standard drain openings.
Disposal drain: A disposal drain allows food waste to pass through the sink, eliminating the need for a separate food waste disposer. Ensure that your sink is compatible with a disposal and get a drain that matches your sink's size.
Pop-up drain: These types of drains come with a stopper, allowing you to control the water flow with ease. These are ideal for bathroom sinks but can also work for kitchen sinks with specific designs.
Factors That Can Affect The Functionality Of Kitchen Sink Drains
Several factors can affect the functionality and lifespan of your kitchen sink drain. Consider these factors when choosing a kitchen sink drain:
Proper installation: A poorly installed drain can result in leaks, clogs, and other drainage issues, affecting your sink's functionality. Ensure that you have a professional install your kitchen sink drain to avoid these problems.
Plumbing system: If your home's plumbing system does not work correctly, it can put a drain under pressure, causing leaks and other related problems. Therefore, ensure that your plumbing system is in good condition before installing a kitchen sink drain.
Maintenance: Proper maintenance of your kitchen sink drain can prolong its lifespan. Avoid pouring grease and oils down the drain, which can clog the drain and cause other problems.
Tips To Prolong The Lifespan Of Kitchen Sink Drains
Here are some practical tips to help you keep your kitchen sink drain functional for longer:
Regular cleaning: Clean your drain regularly to prevent clogging and buildup of debris.
Avoid harsh chemicals: Chemicals like bleach, drain cleaners, and other related substances can damage the drain, causing leaks and other problems.
Install a strainer: Installing a strainer can help prevent debris from clogging the drain.
Seek professional help: If you detect any problems with your kitchen sink drain, seek professional help immediately.
Kitchen sink drains are not universal. It is crucial to consider factors such as compatibility, functionality, and maintenance when selecting a kitchen sink drain. By following these practical tips, you can prolong your drain's lifespan and avoid common issues.
Frequently Asked Questions On Are Kitchen Sink Drains Universal
Is There Only One Size Of Kitchen Sink Drain Available?
No, there are various sizes of sink drains available depending on the sink's dimensions and the type of sink installation.
Can I Replace My Kitchen Sink Drain With Any Other Brand'S Drain?
No, not all kitchen sink drains are compatible with every sink. It is essential to select the right size and design of the drain for your sink.
Are The Kitchen Sink Drain Pipes Standard With Every Sink Installation?
No, the drainpipe's size and shape are not standard as it depends on the sink's size and the number of bowls installed in the sink.
How Can I Measure The Kitchen Sink Drain For Replacement?
Measure the drain's diameter and the sink's drain hole's circumference, then compare those dimensions with the new drain's specifications.
Are All Kitchen Sinks Compatible With Garbage Disposals?
No, some sinks are not compatible with garbage disposals because of their structure and design. It's essential to check the sink's specifications before installing a garbage disposal.
What Type Of Drain Material Is Best For Kitchen Sinks?
Stainless steel is the most popular material for kitchen sink drains as it is durable, corrosion-resistant, and easy to maintain.
Conclusion
As we have seen, kitchen sink drains come in different sizes and designs, and while it may seem like a daunting task, finding the right fit for your sink is crucial. This ensures that water flows smoothly without clogging. While it is true that some kitchen sink drains are universal, it is important to remember that not all are created equal.
You must measure the dimensions of your sink and determine the size and type of drain that is suitable. Knowing the right size prevents you from purchasing the wrong product, which can lead to frustration and unnecessary expenses. By following the guidelines we have mentioned in this post, you can easily find the perfect kitchen sink drain for your sink without breaking a sweat.
Remember, proper maintenance of your sink drain is crucial to avoid frequent and costly replacements.
Amazon and the Amazon logo are trademarks of Amazon.com, Inc, or its affiliates.